Career

Services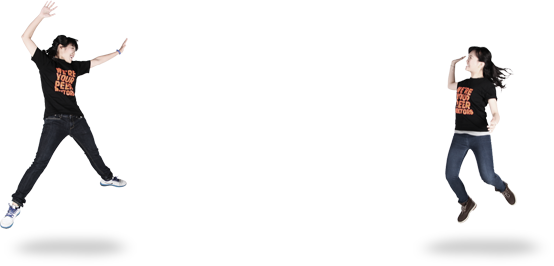 Career Training and Internship Program
To help students sharpen their competitive edge and smoothen their career paths, the School launches a career building scheme called Career Training and Internship Program (CTI Program) for students to get well-equipped for future.
Program Aims and Training Contents
By providing an array of intensive training and activities, the CTI Program aims at helping students to identify their dreams and missions, solving their problems, taking a glimpse of how different industries work as well as taking a step closer to their potential employers.
- Intensive training of job hunting skills: interview manner, resume-writing techniques, mock interviews (individual or group ones)
- One-on-one career consultation: suggestions specific to individual student (More details could be found underneath).
- Exploring how different industries work: firm visit, recruitment talk, alumni-sharing sessions
Part of the training will be provided by the Career Center or co-organized with some partner companies.
Internship Opportunities
The School is taking an active role in establishing partnerships with renowned companies in various sectors to create more opportunities. Outstanding participants will be nominated to our partners for recruitment purposes, no matter for their internship programs or graduate positions.
This program is exclusively for Science Students only. Priority will be given to penultimate and final year students who need more hands-on experience.Any enquiries? Want to form a bonding with us? Contact us at advise@ust.hk!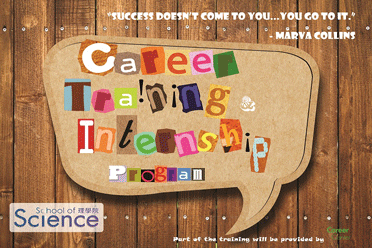 Meet our Career Consultant
Starting from Spring 2014, our School has been inviting experienced Career Consultants to provide tailor-made advices for students on exploring their career goals and consolidating their job-hunting techniques. From polishing resumes and cover letters to conducting mock interviews, our one-on-one Career Consultation session ensures an all-round development of each student. Students' feedback and booking results (almost all sessions are fully booked) are encouraging. 
Positive comments from students after each consultation session:
"The Career Consultant gives advice in a manner which is precise and to the point."
"It lets me know more about what I should do."
"More sessions please."
"It is a very professional service."
Success will not come to you; you go for it! To make appointment with our Career Consultant, please go onto mySCI.
SCIE 1100 Career Building Course
Practice makes perfect. As a one-credit bearing free elective class co-organized by the School and the Career Center, SCIE 1100 Career Building Course aims at providing an intensive training exclusively for Science Students to keep on learning and letting them experience the real situations in job-hunting arena. Students will learn how to realize their own strengths and weaknesses, and improve themselves step by step. The activity-based training can motivate students' participation, serving as a platform for them to share knowledge and resources.
Some positive comments from students taken this course include:
"It is a very inspiring course that I am able to structure my ideas towards my life. Course materials are very useful to me and the instructor is very helpful."
"The lectures were well prepared, students were allowed to have interaction with each other. The Instructor talked about some personal experience which boosts the atmosphere of learning."
Letters to the next Class:
"Very interesting and practical lessons. Just follow your heart and play the role as young professionals. I found my dream graduate job after I went through this training. I appreciate it very much."
"Everything you experience build your life. No matter how tough and how sweet, they really mean something."
"A class more than a class. Congratulations! "
"This is not only a course, but a wonderful journey for you to know more about yourself. I hope you will enjoy it too."
"It was really a journey of self-discovery. I learned the true meaning of success and how to make it through our career."
"Make sure you will attend all lessons, or else it would be your own loss."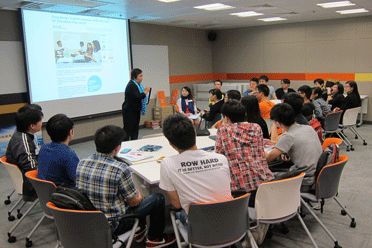 Internships, Job Opportunities &
Career-Related Events
Internship experience is important for students to gain valuable real work experiences, and enhance their generic skills like problem-solving skills and interpersonal skills. 
Numerous internships, job opportunities and other career-related events are available to you. To view the career-related activities currently open for application, please refer to the following websites: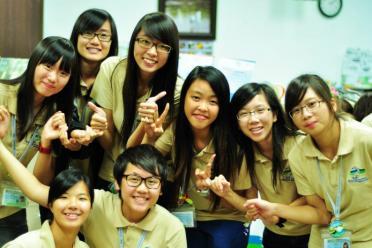 Important Notes on Internship
IMPORTANT NOTES ON INTERNSHIP:
When taking up internships, it is important to be aware of the labor laws and regulations that are relevant to student employees.
| | |
| --- | --- |
| Minimum Wage Ordinance (MWO) – Since 1 May 2011, MWO has come into force that Statutory Minimum Wage is set and student employees are affected. To know more how the MWO affects student employees, please visit the website of the Labour Department, or the relevant webpage of the HKUST Career Center. | Non-local students working in Hong Kong – Non-local students are bound by certain immigration regulations when taking up internships during their study in Hong Kong. To know more about this, please visit the website of the Labour Department, or the relevant webpage of the HKUST Career Center. |