Incoming


International Exchange Program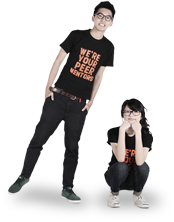 Exchange Students at School of Science
The School of Science comprises 5 academic units that offer a wide variety of courses and programs in biological science, chemical science, mathematical science, ocean science and physical science.
Being an exchange student at the School of Science, you may choose to study at HKUST for either a term (Fall or Spring), or for a full academic year (Fall & Spring). 
You are free to take a combination of courses across different disciplines, with priority in taking courses offered by the School of Science. Credits earned at HKUST are transferrable to your home institution.
Testimonials

'I love the outdoors, nature, and photography. Luckily Hong Kong delivers chances for all of them in fairly close distance. I also like the ability to travel freely and change destinations with ease. It is a great experience to not know what the next day will bring or who you will meet.'
REESE Thomas, Mathematics, Spring 2013
from Missouri University of Science and Technology, USA

'Best experience of my life! Bet every expectation imaginable! I've met great people and made best friends! I've seen so much and done things I could have only ever dreamed of! Living the dream!'
DEANE Alice, Life Science, Spring 2013
from National University of Ireland, Galway, Ireland

'My semester of HKUST has given me a new outlook on life. I have created new life-long friendship, both with locals and other exchange students. The academic aspect of the exchange has been fruitful, and I might want to come back for research later.'
SALOMONSEN Martine, Life Science, Spring 2012
from University of Bergen, Norway