Outgoing


International Exchange Program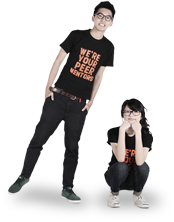 Application Procedures
Eligibility
You are eligible to apply for our Exchange Program if you are:
A Year 2 or 3 undergraduate student in the 4-Year program in the School of Science (Applications from current Year 1 students with special study progress that is almost equivalent to the one as Year 2 students will be considered as well)
AND having CGA at 2.5 or above (students with CGA below 2.5 may still submit application; offers will be granted under special consideration)
Application Procedures
Our Exchange Program is open for application normally 1 month prior to the application deadline. To apply for it, please submit an online application as instructed via MyStudyAbroad
When preparing for your application, it is important for you to make your exchange venue choices wise! Please study the part Making Wise Choices, where you may find some tips for making choices that may fit you most.
BIBU and MAEC students can choose to go on exchange via the Business School. For details, please refer to the website of Business Outbound Exchange.
DSCT students can choose to go on exchange via the School of Engineering. For details, please refer to the website of Engineering Outbound Exchange.
Application Deadlines
| | |
| --- | --- |
| 3rd Year - Fall | 30 November (during 2nd Year Fall Term) |
| 3rd Year - Spring | 30 April (during 2st Year Spring Term) |
| 4th Year - Fall | 30 November (during 3rd Year Fall Term) |
| 4th Year - Spring | 30 April (during 3rd year Spring Term) |
| Summer | (pending on individual programs offered by partner institutions; applications usually open starting from January till April; program and application details will be made available in MyStudyAbroad when ready) |
Video Submission
Applicants are required to submit a short video apart from the online application. Here are the details that applicants may be interested to know:
Language: English
Video length: within 4 minutes
Assessment criteria: readiness for exchange (e.g. maturity), language proficiency, communication skills
Remarks:

The video submission will be graded as pass/fail. Only those getting a pass will be given exchange offers
Further details on the video requirements will be given when calling for application
Result Announcement & Accepting Offer
Application results are normally announced via MyStudyAbroad by January/February for Fall Term and June/July for Spring Term respectively. To formally accept the offer assigned by the School, you are required to do the following by the deadline specified in the notification email:
Complete the required procedures to accept the offer online at MyStudyAbroad
Attend a pre-departure briefing session arranged by the School, during which important notes for exchange-out students will be given to you
Students who are dissatisfied with the offer assigned by the School may apply again in the second round application. However, please note that the exchange venue choices available in the second round will be the remaining places left after the offers have accepted in the first round. Details of the second round application will be sent to the eligible students via email, usually in 2 weeks after the result announcement of the first round.
Important Note – Students should have planned well before applying for the exchange program to avoid any withdrawal afterwards. Withdrawal due to, e.g. financial concern or course selection issues in exchange institutions, may induce certain penalties including, but not limited to, the following:
Your future exchange application both for the international and mainland exchange programs, and any other study abroad programs for any term will be affected
Application to Host Institution
Once you have accepted the offer assigned by the School, you have to start preparing for the formal application documents required by the partner institutions. Here are the important points to note when preparing for the application to the assigned institution:
Check carefully the factsheet and website of your assigned institution for the most updated application requirements
Submit the completed application form and other required documents to the School
DO NOT send individual application to assigned host institution directly as only nominations from the School will be accepted
For institutions requiring online application, please submit the online application on your own AND submit the printed version of the online application to the School; please also keep a copy of the printed version for your own record as well
The following documents are normally required in the application:

Official transcript – you can apply online at a cost; it normally takes 5 working days to process
Financial proof – most US institutions require financial proofs from students; you can apply a Bank Balance Certificate (銀行結存證明書) from bank

Please note that the final decision rests with the assigned host institution
Testimonials

'Staying at DTU for exchange is definitely one of the best choices I have made in my university study. Apart from living in a completely different environment and tackling with new challenges every day, I have been inspired by the people around. All these have a huge impact on my personal development and helped me develop a positive attitude towards life. 'Life is an adventure with problems to solve, lessons to learn, but most of all, experiences to enjoy.' I am really thankful that I have met great companions during exchange!'
LAI Ka Wing, Chemistry, Spring 2017
from Technical University of Denmark, Denmark

'The exchange experience was fruitful and inspiring. First of all, I got to learn more about the American way of college education and improved my academic speaking skills. Second, by putting myself into the new culture, I made interesting friends and had fun together. Third, it prepared me for future graduate study in the USA: independence, time management, transportation, tipping etiquette, etc. It is definitely a precious opportunity to join the exchange program and explore the world!'
BAI Xue, Mathematics and Economics, Spring 2017
from Columbia University, USA

'This five-month exchange has become one of the integral parts of my university life! I have developed a strong sense of belonging in this spacious campus as well as in this fabulous country with a beautiful natural environment surrounding by. The friendliness, kindness and the affectionateness of the people there have made my heart melt, that they were definitely wonderful and have filled my life with colours. I could get help easily from the amiable professors when I faced obstacles in my study. This valuable and irreplaceable exchange experience have shaped me to a brand new person and to be more mature. I can tell you that Taiwan is the origin of love that I have no doubts to love this place and the great people I met there!'
CHEUNG Kam Tim, Biological Science, Spring 2017
from National Chiao Tung University, Taiwan