Outgoing


International Exchange Program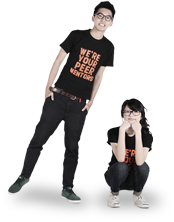 Pre-departure & Arrival
Other Pre-departure Sessions
Apart from the pre-departure briefing session offered by the School, the Office of Global Learning (OGL) will also arrange a pre‐departure briefing session for departing exchange‐out students, during which some tips on daily life matters, personal safety, cultural differences, etc, will be given. Please watch out for relevant email sent to you and join the session to get more tips and advice.
Some consulates and organizations like the British Council may also hold pre-departure briefing sessions for outgoing exchange students. Details of them will be given to the relevant students upon information made available.
Support from UST Alumni
You may also gain loads of useful tips from UST alumni who live abroad. The Development and Alumni Office holds the Relocation Program that over 40 000 UST alumni are recruited as relocation hosts in over 45 locations outside Hong Kong. These alumni would love to provide assistance and useful tips in surviving in the areas to you. Once signed up for the Program, you will be matched with an alumni host. Don't hesitate and remember to sign up for the Program before you depart!
Admission Package from Host Institution
The admission package provided by your host institution is important for preparing for your exchange study. Important information like notes on arrival matters, orientation for exchange students, and course registration matters, etc, is often included in the package. Read it through carefully and make sure that you won't miss out anything important.
Your Itinerary & Contact
Before you depart, ensure that your family is well aware of your itinerary for the exchange period. Also, make sure that you have already provided your emergency contact in Hong Kong in MyStudyAbroad under 'Profile - Contact Info'.
Upon Arrival
When you arrive in your host country, please make sure that you have done the following:
Update home and MyStudyAbroad about your abroad information
Attend the orientation activities arranged by your host institution as far as possible to get familiar with the new environment and make friends
Make the most out of your exchange stay
Be a good ambassador of HKUST's School of Science; pass the souvenirs and promotional materials of the School's Exchange Program to the international office of your host institution, or give them to the students there during exchange fairs, if any
If you encounter any problems, contact the exchange office of your host institution or the School (by emailing to ssciexchange@ust.hk)
Testimonials

'Staying at DTU for exchange is definitely one of the best choices I have made in my university study. Apart from living in a completely different environment and tackling with new challenges every day, I have been inspired by the people around. All these have a huge impact on my personal development and helped me develop a positive attitude towards life. 'Life is an adventure with problems to solve, lessons to learn, but most of all, experiences to enjoy.' I am really thankful that I have met great companions during exchange!'
LAI Ka Wing, Chemistry, Spring 2017
from Technical University of Denmark, Denmark

'The exchange experience was fruitful and inspiring. First of all, I got to learn more about the American way of college education and improved my academic speaking skills. Second, by putting myself into the new culture, I made interesting friends and had fun together. Third, it prepared me for future graduate study in the USA: independence, time management, transportation, tipping etiquette, etc. It is definitely a precious opportunity to join the exchange program and explore the world!'
BAI Xue, Mathematics and Economics, Spring 2017
from Columbia University, USA

'This five-month exchange has become one of the integral parts of my university life! I have developed a strong sense of belonging in this spacious campus as well as in this fabulous country with a beautiful natural environment surrounding by. The friendliness, kindness and the affectionateness of the people there have made my heart melt, that they were definitely wonderful and have filled my life with colours. I could get help easily from the amiable professors when I faced obstacles in my study. This valuable and irreplaceable exchange experience have shaped me to a brand new person and to be more mature. I can tell you that Taiwan is the origin of love that I have no doubts to love this place and the great people I met there!'
CHEUNG Kam Tim, Biological Science, Spring 2017
from National Chiao Tung University, Taiwan